Meet The Off Leash K9 Team
Katie Cook - head Trainer
Katie has been part of OLK9 Detroit since 2018. She prides herself in helping dog owners achieve a better relationship with their canine companions.
Katie grew up showing 4H and pursued her passion for animals at Michigan State University, where she received her Bachelor's Degree in Animal Science! After college, she began working at a dog daycare and volunteering for various rescues and shelters. She has successfully fostered and adopted out over 80 dogs! This would not be possible without the help of her husband, Shane, and her pack of rescue dogs, Nova (GSD), Seager (Boxer), Belly (Pug/Dachshund), Bruce (Giant Schnauzer), and Posey (Belgian Malinois). She also dabbles in dog sports, including dock diving, frisbee, and fast cat.
Dog training has been the most fulfilling lifestyle! She enjoys working with small dogs, XL dogs, fluffy dogs, and naughty dogs. Whatever the dog is, she is happy to help you achieve your goals and work towards making your dog the best version of itself! It's never too late to start.Outside of training, her hobbies include pet photography, volleyball, kayaking, and spending time with her family and pups.
Our Training Videos
See our Detroit Trainers in Action!
Joshua Wilson and his team are some of the most sought-after dog trainers in the industry. Based out of Hampton Roads, Virginia, what started out as a side hustle in his backyard has grown into a multi-location enterprise spread across multiple states. Combining his passion for dogs along with his experience in business, finance & real estate has allowed his team to create an unforgettable experience for their clients. Josh is married to his high school sweetheart Devin and has two children Logan & Kiki. They share their home with Charlotte, a Black Lab, and Rocky their Rottweiler.
Since starting training in January of 2014 his priority has been and always will be the health and well-being of your family pet. Josh has developed systems & processes that ensure your dog is in the best of care while training with us. Thousands of reviews and testimonials from clients later and the overwhelming theme of all of them is the comfort they took in knowing that their dogs were cared for, loved and treated with respect. Hearing from us DAILY, with pictures and videos of their dogs' progress and hearing from us immediately if something isn't going well. Throw on top of that world-class training and the results are tough to beat!
We are honored to have the opportunity to work with you and your dog and look forward to providing an exceptional, obedient & confident pup for your family.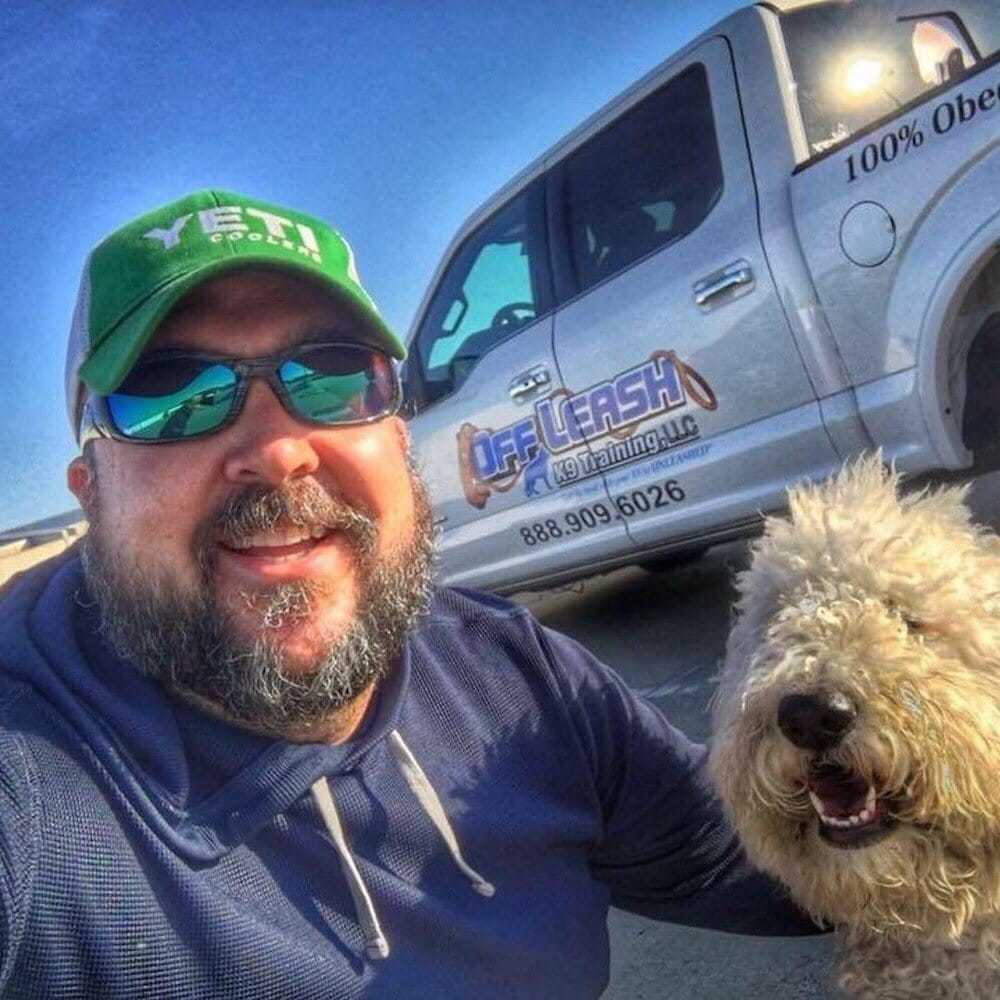 do you have questions for us?
Or Call us for a free consultation today!
About Off Leash K9 Training
Dog Trainers Who Are Recognized Around The World!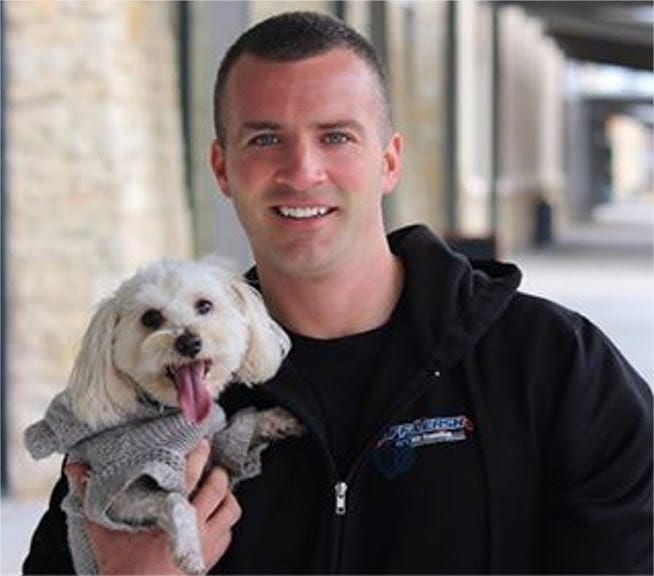 Nick White is the Owner and Founder of Off Leash K9 Training.  Nick is a former US Marine and former US Secret Service. He currently has over 130+ dog training locations throughout the United States. 
Nick is globally recognized as being one of the top dog trainers in the world.  He has 2 official world records in off leash obedience, named on Wikipedia as one of the top 20 dog trainers in the world, recently named top 10 trainer in the world by bestdogtrainers.org, has been featured in many magazines and shows, and he is regularly requested by the top celebrities and athletes! He has been called upon by people such as actor Ryan Reynolds, WWE's John Cena, MLB All Star Max Scherzer, UFC World Champion Jon "Bones" Jones, and many more!
You can visit our YouTube Channel and watch over 1500+ before/after videos of Nick and his team's work!  Off Leash K9 Training has more documented videos than any dog training business in the entire world!